Horslips ‎- The Táin (1973)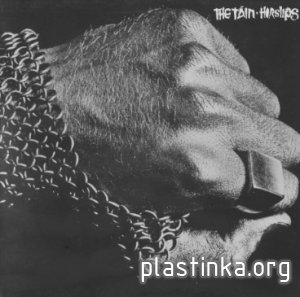 Оцифровку и обработку выполнил: Fran Solo
Информация о пластинке:
Название:
The Táin
Исполнитель:
Horslips
Жанр:
Folk Rock, Prog Rock
Год выпуска:
1973
Количество композиций:
14
Количество пластинок:
1
Фирма:
DJM Records (Made in UK)
Номер по каталогу:
DJF 20543
Информация о файле с оцифровкой:
Формат:
mp3 + flac
Качество:
cbr 320 kbps + lossless 24 bit/96 kHz
Размер файла:
162 + 949 Мб (3% на восстановление)
Предпрослушка:
mp3 cbr 320 kbps
Список композиций:
Side 1
1 Setanta 1:55
2 Maeve's Court 1:41
3 Charolais 4:03
4 The March 1:34
5 You Can't Fool The Beast 3:43
6 Dearg Doom 3:07
7 Ferdia's Song 2:44
8 Gae Bolga 1:15
Side 2
1 Cu Chulainn's Lament 3:07
2 Faster Than The Hound 5:39
3 Silver Spear 2:06
4 More Than You Can Chew 3:18
5 The Morrigan's Dream 3:25
6 Time To Kill! 5:02
It is almost impossible to provide an objective review of one of the theme tunes of my childhood. This accompanied Thomas Kinsella and Louis le Brocquy's (I'm sure I misspelled that) fabulous transaltion& brush drawings of the The Tain (which was compulsory study at school).
The traditional March of the O'Neills is transformed into Daerg Doom. THis remains an odd album. It's folk, but it's hardly Planxty or The Bothy Band (my personal favourite), but it approaches the greatest ancient cultural theme in Ulster: the great cattle raid. It is a major part of the Red Branch Cycle and directly confronts the part of Setanta/Cu Hullain the Hound of Ulster, the greatest folk hero of the north of Ireland: his death and his killing of his best friend Ferdia, who confronts him and realizes he must die in the struggle: speared by the Gae Bolga (only used by Cuchullain before to kill his own son).
Within the context of irish mythology (which still permeates modern life) this album is a 15 star. If you're from ulster then it is almost impossible to be objective; so I won't try. I have no idea how anyone else would view this album. This and the Leabhar geabala nah eireann were an integral part of my and my friends childhood. the music has been eloquently described by Dona Gill: I cannot add to it.
To misquote the Exorcist : "The power of my heritage compels me" 5 stars
obiter dicta …..
An té nach mbíonn láidir ní folláir dó bheith glic
Полноразмерные обложки
Техническая информация
Credits
Dynamic Range
Скачать mp3 cbr 320 kbps (162 Мб):
Архив без пароля!
Внимание! У Вас нет прав для просмотра скрытого текста.
Скачать lossless 24-96 (949 Мб):
Архив без пароля!
Внимание! У Вас нет прав для просмотра скрытого текста.
Благодарностей: 5