Steve Hackett - Bay Of Kings (1983)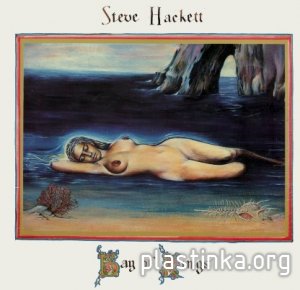 Оцифровку и обработку выполнил: Fran Solo

Информация о пластинке:
Название: Bay Of Kings
Исполнитель: Steve Hackett
Жанр: Acoustic, Art Rock
Год выпуска: 1983
Количество композиций: 12
Количество пластинок: 1
Фирма: Chrysalis (Made in USA)
Номер по каталогу: PV 41572

Информация о файле с оцифровкой:
Формат: mp3 + flac
Качество: cbr 320 kbps + lossless 24 bit/96 kHz
Размер файла: 94 + 744 Мб (3% на восстановление)

Предпрослушка: mp3 cbr 320 kbps


Список композиций:
Side A
1. Bay Of Kings
2. The Journey
3. Kim (Re-Arranged Version)
4. Marigold
5. St Elmo's Fire
Side B
6. Petropolis
7. Second Chance
8. Cast Adrift
9. Horizons
10. Black Light
11. The Barren Land
12. Calmaria

To Steve Hackett, I will following his career from his beginnings in 'Genesis' and his subsequent career as a soloist. Contrary to what one might think Hackett is one of those artists-geniuses who have managed to reinvent themselves, risking his reputation after proposing and out of inertia, in short a very complete artist and honest. In one example: this great and unknown album 'Bay of Kings', which boasts its potential as a learned composer, accompanied by various guitars out of the electric field: acoustic guitar, classical guitar and various string guitars nylon in stereo.
If I start analyzing his music, jump to hear the influences of various composers for stringed instruments of all time. From Baroque, Renaissance, Impressionist and contemporary (little reminiscent of Eric Satie and Joaquín Rodrigo).
Album is a must for any fan of the great Steve Hackett.


Полноразмерные обложки
Техническая информация
Dynamic Range
Скачать mp3 cbr 320 kbps (94 Мб):
Архив без пароля!
Внимание! У Вас нет прав для просмотра скрытого текста.
Скачать lossless 24-96 (744 Мб):
Архив без пароля!
Внимание! У Вас нет прав для просмотра скрытого текста.
Благодарностей: 7