Peter Gabriel - Plays Live (1983) [2LP]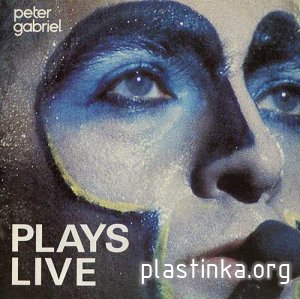 Информация о пластинке:
Название: Plays Live
Исполнитель: Peter Gabriel
Жанр: Progressive Rock
Год выпуска: 1983
Количество композиций: 16
Количество пластинок: 2
Фирма: Charisma, Phonogram (Made in Western Germany)
Номер по каталогу: 812 445-1

Информация о файле с оцифровкой:
Формат: flac + wavpack
Качество: lossless 16 bit/44.1 kHz + lossless 32 bit float/96 kHz
Размер файла: 609 Мб + 1,29 + 1,19 Гб (3% на восстановление)

Предпрослушка: mp3 vbr 225 kbps


Список композиций:
01. The Rhythm Of The Heat
02. I Have The Touch
03. Not One Of Us
04. Family Snapshot
05. D.I.Y.
06. The Family And The Fishing Net
07. Intruder
08. I Go Swimming
09. San Jacinto
10. Solsbury Hill
11. No Self Control
12. I Don't Remember
13. Shock The Monkey
14. Humdrum
15. On The Air
16. Biko

Музыканты:
Peter Gabriel – synthesiser, piano, vox
Jerry Marotta – drums, percussion & b. vox
Tony Levin – bass, stick & b. vox
David Rhodes – guitar & b. vox
Larry Fast – synthesiser, piano

Plays Live is the first live and fifth album overall released by British rock musician Peter Gabriel. This album was originally released as a double album and longplay cassette, with sixteen songs and a running time of over 80 minutes. It was eventually issued as a double CD set, and, in 1985, as a single CD version Plays Live – Highlights with only twelve songs and some significant track time alterations. It was remastered and reissued in 2002, the Highlights version was released in the US, while the full double-CD set, containing all the songs, was released in the UK.
"Plays Live" concerts were recorded at:
Braden Auditorium, University of Illinois, Normal, Illinois, December 3, 1982
Memorial Hall, Kansas City, December 4, 1982
Evans Field House, University of N. Illinois, Dekalb, Illinois December 6, 1982
SIU Arena, University of Southern Illinois, Carbondale, Illinois December 7, 1982
The album's one previously unreleased song, "I Go Swimming," received airplay and made the US charts in 1983. (The song was initially performed by Gabriel during his 1980 world tour, in support of his third album). "I Don't Remember" was issued as a single, with an accompanying music video, in the US as well.


Полноразмерные обложки
Техническая информация
Credits
Dynamic Range


Скачать lossless 16-44 (609 Мб):
Пароль к архиву: plastinka.org


Внимание! У Вас нет прав для просмотра скрытого текста.



Скачать lossless 32-96 (1,29 + 1,19 Гб):
Пароль к архиву: plastinka.org


Внимание! У Вас нет прав для просмотра скрытого текста.




Благодарностей: 6