Horslips ‎- The Book Of Invasions 'A Celtic Symphony' (1976)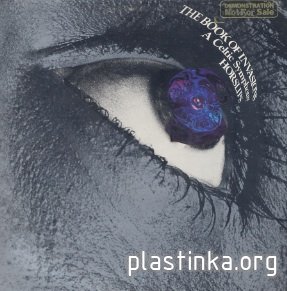 Оцифровку и обработку выполнил: Fran Solo
Информация о пластинке:
Название:
The Book Of Invasions 'A Celtic Symphony'
Исполнитель:
Horslips
Жанр:
Folk Rock, Prog Rock
Год выпуска:
1976
Количество композиций:
14
Количество пластинок:
1
Фирма:
DJM Records (Made in USA)
Номер по каталогу:
DJLPA-10 (Demo Pressing)
Информация о файле с оцифровкой:
Формат:
mp3 + flac
Качество:
cbr 320 kbps + lossless 24 bit/96 kHz
Размер файла:
107 + 908 Мб (3% на восстановление)
Предпрослушка:
mp3 cbr 320 kbps
Список композиций:
Side 1
First Movement - Geantraí
1 Daybreak 3:19
2 March Into Trouble 0:51
3 Trouble With A Capital 'T' 3:24
4 The Power And The Glory 3:56
5 The Rocks Remain 2:48
6 Dusk 0:39
7 Sword Of Light 4:54
8 Dark 1:37
Side 2
2nd Movement - Goltraí
1 Warm Sweet Breath Of Love 3:26
2 Fantasia - My Lagan Love 3:17
3 King Of Morning, Queen Of Day 4:10
3rd Movement - Suantraí
4 Sideways To The Sun 4:46
5 Drive The Cold Winter Away 0:55
6 Ride To Hell 3:49
Музыканты:
Arranged By – Horslips
Bass, Vocals – Barry Devlin
Drums, Percussion – Eamon Carr
Fiddle, Mandolin, Concertina, Vocals – Charles O'Connor
Guitar, Vocals – John Fean
Keyboards, Flute, Whistle – Jim Lockhart
Producer – Alan O'Duffy, Horslips
Written-By – Traditional
After the lacklustre Unfortunate Cup of Tea, the next album was going to be a watershed for Horslips. In the end, they returned broadly to the formula that had brought them so much acclaim for The Tain and produced a concept album based on Irish mythology and full of great songs based on Irish traditional tunes. And it works just as well as The Tain, having brought them enormous critical acclaim. If anything, they show their amazing musicianship off even more, with Charles O'Connor's fiddle and mandolin swopping riffs with Johnny Fean's scything lead guitar and Jim Lockhart's flute,whistle, pipes and keyboards. The vocals of bassist Barry Devlin and drumming of Eamonn Carr have improved beyond recognition from their first album. Fean also contributes some of the best rhythm guitar licks on any album. Sword of Light is another classic in the broad style of Dearg Doom and there are no fillers or low spots. The Rocks Remain is a beautiful song, Trouble with a Capital T and The Power and the Glory are powerful anthemic songs and the whole second side is simply magical. This is Celtic Rock at its best. It isn't really true prog rock: it's too traditional and actually far, far better than all but the very best in the prog rock field. It is also one of only 3 concept albums which really work, along with their own The Tain and Camel's wonderful Snow Goose. If you haven't got this album, you really are missing out - big time. It really deserves 6 stars.
progarchives
Техническая информация
Dynamic Range
Скачать mp3 cbr 320 kbps (107 Мб):
Архив без пароля!
Внимание! У Вас нет прав для просмотра скрытого текста.
Скачать lossless 24-96 (908 Мб):
Архив без пароля!
Внимание! У Вас нет прав для просмотра скрытого текста.
Благодарностей: 6