George Benson - Good King Bad (1976) Radio Station Copy
**Vinylrip by plastinka (nickhome)**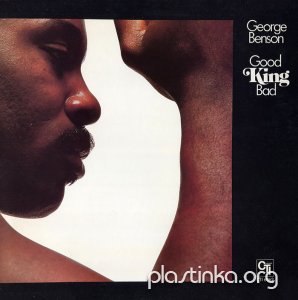 Название винила: Good King Bad
Исполняет: George Benson
Жанр: Jazz
Выпущено в: 1976
Композиций: 06
Пластинок: 1
Фирма: CTI Records (Made in USA)
Номер по каталогу: CTI 6062

Формат: lossless wavpack 32 bit float/96 kHz + .cue
Вес: 902 Мб (3% на восстановление)

Предпрослушка: mp3 vbr 192 kbps


Список композиций:
01. Theme From Good King Bad
02. One Rock Don't Make No Boulder
03. Em
04. Cast Your Fate To The Wind
05. Siberian Workout
06. Shell Of A Man

Оцифровка с Radio Station Copy, которая не предназначена для продажи. К сожалению, пластинка досталась слегка гнутая, поэтому в начале первой и второй стороны есть небольшой песочек, но он быстро заканчивается.



О альбоме (на английском)

Лэйблы

Техническая информация

Спектр, АЧХ и уровень записи
Скачать lossless 32-96 (902 Мб):
Внимание! У Вас нет прав для просмотра скрытого текста.